Dyffryn Nantlle Weather
Events
To advertise your event here FREE OF CHARGE - simply send the details to
post@nantlle.com
Work & Business
OFFICES AND BUSINESS UNITS TO LET
Antur Nantlle have offices and business units available for businesses to let at the moment.
Contact Robat Jones on
robat@anturnantlle.com
, 01286 882688 or 07724 902532.
Very reasonable rents and terms.
Are you an employer? Would you like to advertise a job here FREE OF CHARGE? You are welcome to do so - simply send the details to
post@nantlle.com
.
Support
nantlle.com
acknowledges support from the
Welsh Assembly Government
's

Communities First

WCVA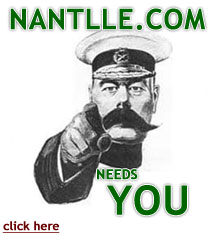 DYFFRYN NANTLLE GARDENING SOCIETY
2017 SHOWS
FLOWER SHOW
Saturday 9th September
2.00pm - 4.30pm
AUTUMN SHOW
Saturday 28th October
2.00pm - 4.30pm
at Penygroes Memorial Hall
Admission to Shows
Adults: £1.50 | Children: 50p
»» 2017 Gardening Shows


(458kb)
»» Learn more about the Gardening Society
---

Welcome to nantlle.com - the website created by a group of local people for the benefit of Dyffryn Nantlle and its residents. In addition to keeping the history of Dyffryn Nantlle alive - the site also aims to share information about local activities, resources and businesses.
Local Businesses:
Promote your business and benefit your local community at the same time by advertising on the Official Dyffryn Nantlle website.
There are three packages available:
£12 per year
A listing in the Business Directory - your business' details in the directory including a link to your website if you have one

£25 per year

Sponsor a page a banner incorporating your logo and information about your business along the bottom of one page of the website, as well as a listing in the business directory

£60 per year

Your own mini website on www.nantlle.com full details about your business / logo / images, etc. A complete one page website for your business as well as a listing in the business directory
Everyone:
Any advertisements concerning businesses, services or any forthcoming events in Dyffryn Nantlle are welcomed at all times. You are also welcome to contribute to the website, so send your stories and photographs to nantlle.com in order to share them with the world.