14.06.2013
I am interested in Groeslon as I lived there for a short time in 1943. with my mother.
My father was in the RAF station at Dinas Dinlle. He cycled to work most days! My fathers RAF number was 1482776.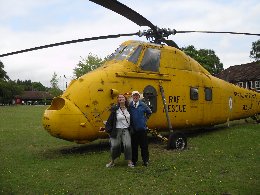 My name is in the register at the Carmel school. I had a friend named Gwynfryn Williams (a farmers' son). Unfortunately I recently found that Gwynfryn joined the police in Cheshire and died in an accident while on duty with the force in 1967.
We lived in a house named Bala Villa. Later we moved to Caernarvon.
I hope this is of interest to you.
Sincerely,
Robert Anthony Jenkins.
0151 639 6695