15.08.2009
Hello my name is Leonard Harris and I have been looking at the nantlle.com website and I would like to contribute to it with my memories.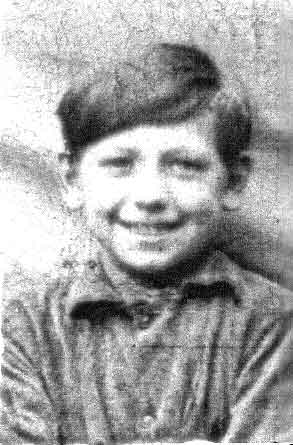 I was born in Liverpool on 18-11-1935 the war came soon after in 1939 and I was evacuated to North Wales with my older brother William (Billy) Harris. We went to stay with a family called Mr & Mrs Owen they lived at an address Llanllyfni near Penygroes, the address was Siop Uchaf, 121 Rhedyw Road Llanllyfni. We lived there all through the Second World War, we called them Uncle Bob and Auntie May and they had 1 child called Doreen who i think was a nurse.

We were well treat and were like 2 sons to them, well dressed and well fed. I loved the home made bread that they sold from the front room of their house. Also living in the area was other children who had been evacuated from Liverpool. All the local people were very friendly and 1 family called Hughes were very nice. They lived at the bottom of the village on a council estate. I can recall the names of 3 of the family, Tommy, Blodwin and Gwyneth. I came back to visit on holiday many times after the war had ended and i was always welcome. I wrote to Mr & Mrs Owen on many occasions.

Then in 1953 I enlisted in the army and served until 1956. While serving at Barnard Castle I met a local girl who I then married and moved to Whitburn near Sunderland from Liverpool. With moving I mislaid the contact details of the people I met and lived with and lost touch with Uncle Bob and Auntie May which I was very upset about as I was very close to them.

Then in 2008 I revisited the area and found the house I once called home. I knocked on the door hoping that a member of the family still lived there and spoke to a nice lady called Mrs Parry who was the current occupant and we had a long chat about our memories of the area during the Second World War and the evacuees like myself. I remember Mrs Roberts across the road had evacuees and the family butchers on the opposite corner may also have had an evacuee staying with them.

My memories of the area were the Plaza Picture House next to the cattle market where we spent many happy hours. I would love for any living relatives of Mr & Mrs Owen to get in touch with me via my email address Leo3Lions@aol.com or if there is anyone else who can remember me or my brother to also feel free to contact me. The picture I have enclosed was taken when I was living in the area. I would also like to know the name of the school I would have attended when I was living in Llanllyfni. I look forward to hear from anyone and hope to get to know a little bit more about the wonderful times I had in your village.

With Best Regards,
Leonard Harris.