18.04.2007
I am trying to contact relatives of men from Rhosgadfan that were killed in the First World War, with a view of arranging a service of remembrance later on this year (2007).
The names of the men killed are on the memorial that was once sited in the now burnt down Village Hall.
The memorial has now been re-sited and can be viewed at the entrance hallway of the village Post Office which is located inside the Mountain Rangers Sports & Social Club.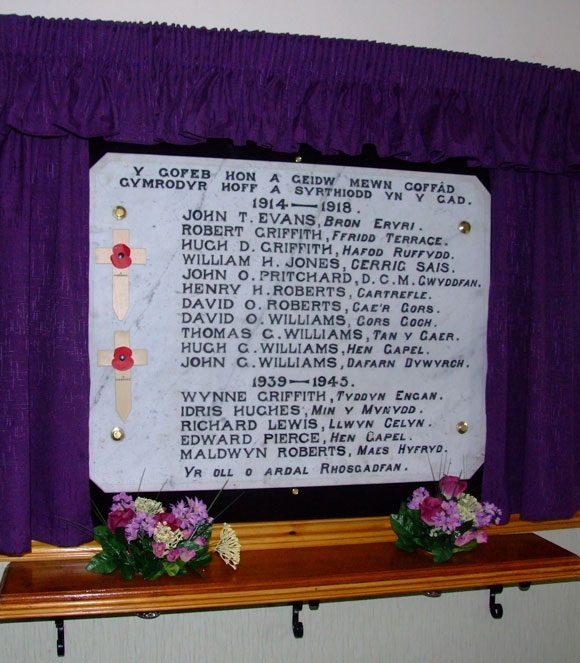 The Post Office is open Monday to Thursday from 0900 to 1300 and Saturday from 0900 to 1300. The club is open every night fron 1900 to 2300, anyone who wishes to view the memorial is welcomed.
If anyone can help me find relatives I can be contacted on 07833 312481 or e-mail: sionacai@tiscali.co.uk, and would love to hear from you.
Thank you in advance,
Derek Thompson
16 Gwelfor, Rhosgadfan.