Old Photographs of Carmel
Thanks to everyone who has sent in and given us permission to display the following photographs: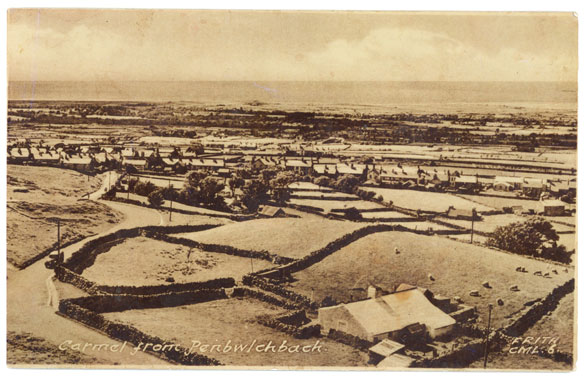 Image: Part of Carmel as seen from the top of the Sibi (brynhyfryd) slate pile, late 1950s

Image: Carmel Pensioners Club (Clwb y Cilgwyn) celebrating Christmas 1964, with the Reverend Emrys H Williams sitting in the front row by the table.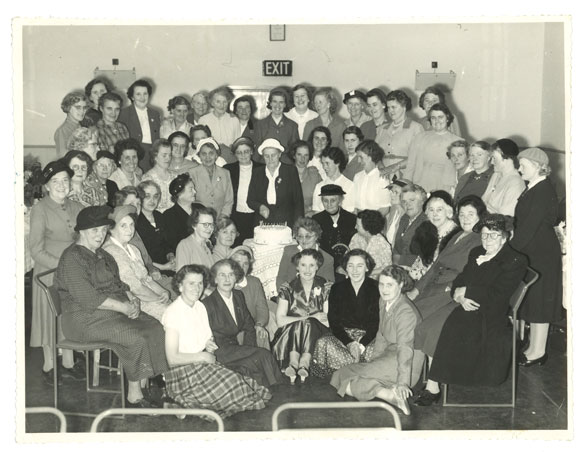 Image: Carmel Women's Institute celebrating its 21st birthday in 1955.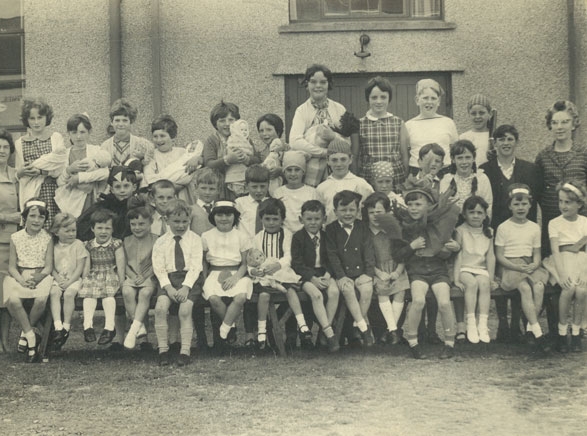 Image: Carmel Primary School - Summer 1968 (Thanks to Shirley Wyn Jones for the photo & names)
(Left to right)
Back row: Enid Jones, Hazel Williams, Lynn Jones, Rhian Williams, Wendy Williams, Donna Maria Williams, Shirley Wyn Jones, Ann Lloyd Pritchard, Ieuan Wyn Williams a Dilwyn HUghes.
Middle row: Mrs. Ellen Morris Jones (Teacher), Emlyn Roberts, David Roberts, Dewi Hughes, David John Williams, David Jones, Gwyn Jones, William John Morris, Gwyn Hughes, Delyth Williams, William John Roberts a Miss Glenys Eleias Jones (Headmistress).
Front row: Margaret Williams, Sian Jones, Gwenllian Parry, Nia Wyn Roberts, NigelWilliams, Ellen Eirian Jones, Ellen Vaughn Hughes, Eurwyn Jones, Michael Haughton, Ceridwen Parry, Aled Vaughn Hughes, Rhian Roberts, Judith Parry-Jones, Annwen Jones.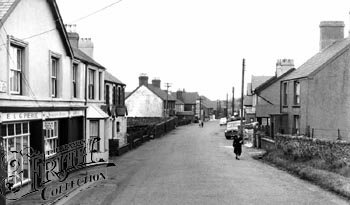 Image: Carmel.
---
To send in your photographs, contact us via post@nantlle.com.