Llandwrog Church
The Church was named after Saint Twrog, a nobleman who was associated with St Beuno. The first chuch was erected in about 550AD. Most of the traces of the old site were obscured by the present church which was built in 1857 by Lord Newborough, the landowner of Glynllifon Hall, as a centre-piece of a new village for his workers.
As in a collegiate church, some of the pews face each other in the same way as the old Chapel of St Steven, Westminster which subsequently established the pattern of the present House of Commons and House of Lords. Saint Twrog's Day is celebrated either on 26th June or 15th August.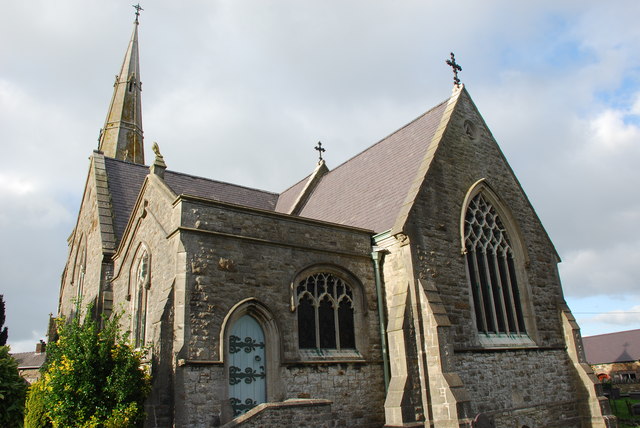 The tower of Llandwrog Church is 291 feet high. In the shade of the tower is the gravestone of Ellis Wyn o Wyrfai, poet, writer and clergyman 1827 - 1895.
It is an enormous and thick slab – in fact it is the biggest in the cemetery with a carving of a harp and two leeks on it. The story goes that the stone was moved from Moel Tryfan according to the wishes of Ellis Wyn himself.
Inscribed on it are the following words:
Dwsmel Dwsmel
Mae rhyw seiniau
Dwsmel seiniau
Gwlad yr hedd
Er mwyn cael gair
O dragwyddoldeb
Rho dy glust
Wrth ddrws y bedd

(Place your ear against the stone to hear the sweet sound of eternity...)