A short history of Y Groeslon
This was an agricultural area before the slate industry started. There was an Inn, brewery, smithy and a turnpike. The first chapel to be built here was Brynrodyn.
By the 19th century there were more quarrymen in Y Groeslon than farm workers, but some still worked the land and kept small holdings. In an article in the Herald 1938, Gilbert Williams wrote about the way slate was carried in baskets either side of a horse or donkey with women generally leading them down the road to Allt y Pill, through Lloc field, past Llwyn y Gwalch and on to Y Foryd to be exported.
Earlier small companies used crowbars rather than powder in the Cilgwyn Quarry. Historical records show that King Edward 1st stayed in Ty Mawr Nantlle in 1283 and that slates from Cilgwyn were used to roof this house.
Most of the quarrymen from Y Groeslon worked in Cilgwyn, Penyrorsedd, Y Foel and Dorothea so they had quite a long walk to reach work every day. Over 1,000 men worked at Penyrorsedd quarry at one time.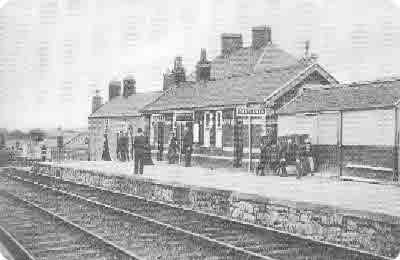 The village grew around the LMS train station which opened on the 2nd September 1867, but there was a narrow gauge railway here before this which ran from Nantlle to Caernarfon, and which opened in 1828
Photo: The platform and station at Y Groeslon
Slate and copper was carried in trucks pulled by horses. Gradually, with the introduction of buses, cars and lorries, the use of the train dwindled and the station closed in December 1964. The railway became a road for lorries / work traffic and later on for bicycles and walkers when Lon Eifion was opened.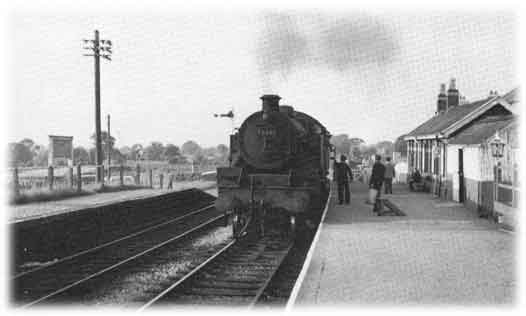 Photo: A train in Groeslon Station